I started cleaning out my art studio today.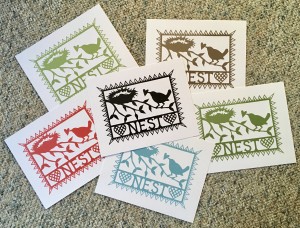 Actually I went in, stared at everything for a while,
grabbed a stack of prints, and shut the door behind me as I left.
That room is going to be the death of me.
But, I did find unearth those prints, and they need to find a home!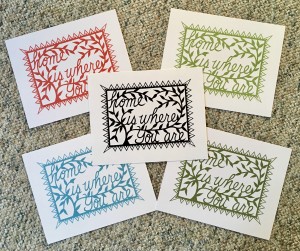 There are just one or two of each color and design… they were $18 each a couple of years ago, but now they're only $12! (If you want multiples, I can make them $10 each!) They're printed on white Bristol board and packaged in protective cellophane sleeves.