Kim can create hand-cut heirloom silhouettes from your photo!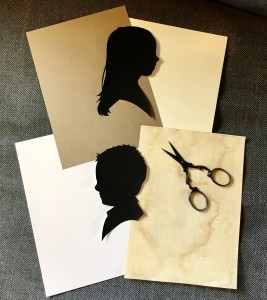 All you need to do is email us a side view photo!
Then choose the background you'd like your silhouettes mounted on…
White or Ivory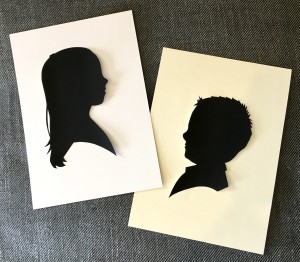 Paper Bag Brown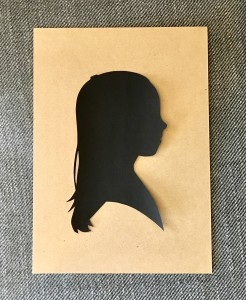 Antique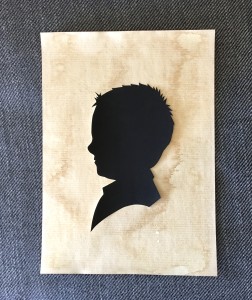 (The "Antique" option is mounted on our historic chain-laid textured paper, stained to look like an heirloom! Specify light or heavy staining. Please note that each turns out unique… it all depends on how the staining pools as it dries!)


Framing is also an option… Choose our Black Distressed
or our Grain-Painted framing options!
Prices:
Custom Portrait Silhouette… $25.00
(Kim cuts two at a time, so you get two
mirror-image mounted silhouettes!)
Extra Cuts $15
(Two additional copies of any a silhouette.)
To order your custom silhouettes
contact Kim by clicking here!
(Ask about framing options too!)